Cases: Strategy, Planning, Implementation
FutureU's Cycle of Success for Technology Payoff
For Collaboration Across Distance
To get off the drawing table, most projects must qualify with at least these three prerequisites:
High-level executive sponsorship: To avoid turf wars and provided permission for resource allocation.
Sufficient resource allocation: To make sure the project will have a budget, staff, and any tangible assets that are required.
Stakeholder inclusion: To increase buy-in throughout the organization, without which the project's deliverables or recommendations will simply end up on a shelf or in a drawer.
No matter how badly needed, no matter how clever the anticipated outcomes, without these three fundamentals, no project has a chance to even launch let alone reach completion.
Sponsorship and resources can be obtained through strategic conversations and negotiations. But stakeholder inclusion and engagement are frequently more complicated.
Want to get people interested in the solution to your problems?
Ask for ideas from those who will be the most affected by your project.
Especially in any collaboration, learning, or technology initiative, ask stakeholders at least these three questions about the issue, challenge, or problem you're working on:
What are you using or doing for that right now?
What would you like to use or do for that in the future?
What else is on your mind?
The first two questions encourage participation and yield answers that are immensely helpful to the project. The last question shows that you are listening and interested in what stakeholders have to say. No matter how you word the third question, respondents will tell you what's on their minds. Asking these questions creates an experience of respect, openness, and concern which has immeasurable long-term benefits.
Planning and strategic thinking can help you:
Get buy-in from your decision-makers and key stakeholder segments.
Identify and secure financing and other resources.
Plan a pilot program to test and introduce your initiative.
Decide between your own or off-the-shelf online team/work space.
Choose the right delivery options to meet your stakeholders' needs.
Plan an entire organizational "university," if and when appropriate.
Lay the foundation for an enhanced and expanded learning community or community of practice. 
With our approach to the implementation of any technology-supported communication or learning initiative, FutureU™ can help you:
Reduce costs
Save time
Increase buy-in at all levels
Improve performance 
Are you expanding or rethinking your:
Internal communications
Collaboration
Distance learning
Virtual teams activities
We can help you maximize your return on investment in online infrastructure and skills training.
Effective and efficient implementation can improve communication, learning, and commerce.
FutureU's Cycle of Success for Technology Payoff
The Internet and its related tools and processes will improve the bottom line, if you use them effectively to enhance performance through better communications, collaboration and learning. That's easy to say but not always easy to do. Here's how we see the planning and implementation process:
California Virtual Campus
Audience: Decision makers and influencers
Goal: To provide an orientation to a variety of course management software packages and how to choose between them.
Description: We delivered a series of workshops in multiple locations to attendees from nearly 50 of the 107 community colleges that make up the California Virtual Campus.
NASA Astrobiology Institute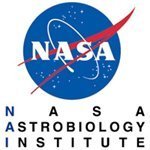 Audience: Scientists and support staff at several hundred institutions affiliated with the NASA Astrobiology Institute (NAI).
Goal: To increase data sharing and scientific collaboration between and among the scientists and support staff.
Description: NAI wanted its 500+ scientists to work together across national and global distances. Despite major investments in hardware and software, this wasn't happening as fast or as fully as NASA leaders had hoped. FutureU™ helped them find out why, then worked with them to adjust how they were doing things.
Today, the number of scientists participating in NAI has doubled. Moreover, they now collaborate across distances every day, in multiple ways. Can FutureU™ take full credit for the Institute's growth and success? Certainly not, but we did help them install and ignite a booster rocket under this virtual community of scientists.
American Hospital Association's Health Forum Fellowship

Audience: Senior Healthcare Managers, Cardiac Physicians, Safety Patient Specialists, Community Organizers
Goal: To improve community health, cardiac health, and patient safety.
Results:
As part of the continuing professional education efforts of the American Hospital Association, the Health Forum Fellowship's charter is to provide learning opportunities for senior health executives around leadership and community organizing for health initiatives.
FutureU™ consulted about the development of a leadership institute to be delivered in a blended fashion–partially online and partially face-to-face.
We helped identify software products and attended demonstrations in order to provide feedback.
We made recommendations for the implementation process and developed initial drafts of leadership learning modules.
FutureU™ co-founder Claude Whitmyer served as faculty advisor to the Fellowship from 1994 through 2008.
He developed and delivered several modules annually as part of various programs.
Outcomes:
4 learning modules (courses), including one preparing participants for learning online.
Several hundred community organizers and senior healthcare managers and dozens of physicians completed these programs.
University of Phoenix Online Campus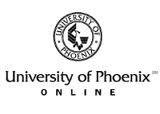 Audience: Working Professionals
Goal: To create a Continuing Professional Education program based on proven academic courses, but targeted to working professionals who were looking for academic certification rather than a degree and who were willing to experiment with the new mode of online learning.
Results:
We designed a market research project to determine if there was a perceived need for this kind of professional education program.
Companies Interviewd: 67

Interviewees: 127

42 from Human Resources

48 from Training

37 from Information Technology
 

Not at All

To Some Extent

Extensive

Use distance learning

7

50

10

How they use distance learning

They don't

– Skill-based

– or product education

– Skill-based training

– Management development

– Aspire to become a "learning organization" (Senge et. al.)

Use of outside resources

They don't

– To train trainers (limited # of people)

– Also seek published content

– Looking for consultants for special or custom projects

– Also interested in "Learning Models" for distance learning environments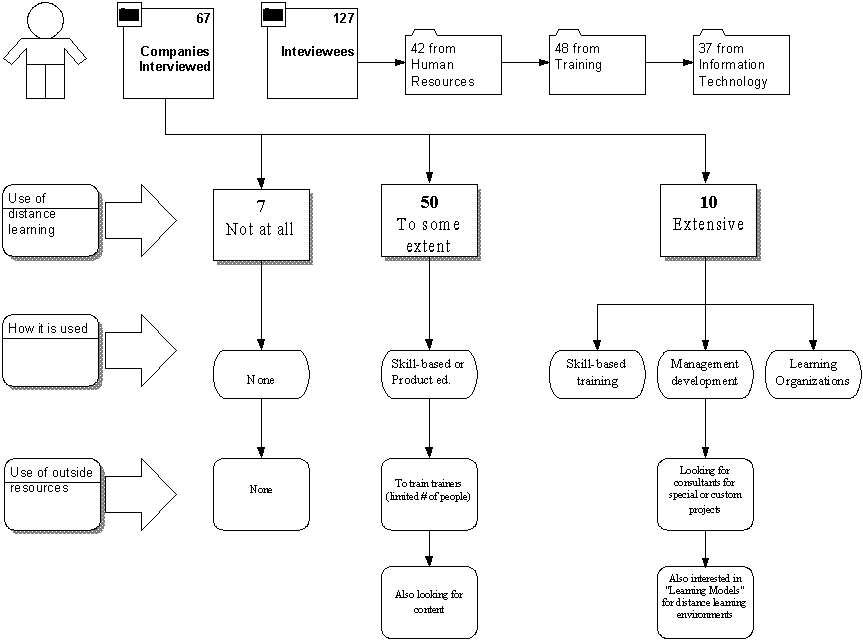 Researched specific human resource (HR) trade publications conducted in-person interviews at major HR professional meetings and engaged in telephone interviewing of thought leaders to determine what kinds of topics were perceived as most needed for leadership and employee development.
Participated in the design of primary market research consisting of interviewing HR and training department directors within 60 corporations. Helped choose and orient the market research firm that conducted the research. Participated in the creation and delivery of reports and used reports to design program and develop modules and certificate programs which were then taken to market.
Outcomes: 16 modules, 3 certificate programs for the Continuing Education Division. All but three of the modules were market tested with fully-paid and filled enrollments.
Total cost of project: $350,000.
Total elapsed time: 18 months.
For more detailed descriptions of individual case types, visit these pages: