Research and Analysis Services
Helping You Make Your Case
— from the Bottom Up!
Prepare your employees and other stakeholders for positive change from the inside out.
We can help you work and learn together
— no matter where you are.
It's not the technology.
It's what you do with it!®
Contact us directly for more information about how we can meet your research needs.
The Challenge
Computers, teleconferencing equipment, collaboration tools, web authoring software, learning management systems—these are big-ticket items. The more you know about . . .
What your stakeholders know, think, and feel
How various solutions really differ from one another
…the better equipped you are to make great decisions and get great value from your investment.
Our research team is dedicated to helping you make the most of your investment in technology for virtual communications, meetings, and e-learning.
Is This You? 
Want to encourage collaboration, learning or both across distance?
Ready to buy technology but faced with multiple choices?
Not enough time personally to study every product in depth?
Already bought and now want feedback from users?
Unsure about participants' skill levels, needs, preferences, attitudes, or even whether their computers can interact?
Want to avoid the "Nobody-Asked-Me" syndrome?
Everyone too far apart or too numerous for a show of hands?
Prefer the candor of anonymous responses?
Want answers sooner rather than later?
Want the best possible decisions for everyone concerned?
Ready to evaluate progress or results?
Want to make the most of every investment in technology?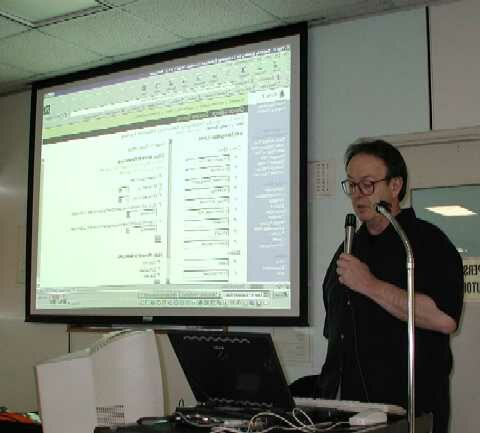 Two Types of Research 
1. Assessment of Needs, Readiness, Results.
Online polls, personal interviews, and focus groups do more than gather data. They engage and educate participants. By asking, "What do you think?" and by sharing results with participants, you:
Reduce resistance.
Enhance buy-in.
Shorten the learning curve.
Lighten staff workload.
Fulfill reporting requirements.
And improve results.
Using these tools helps you:
Find out what participants need, want, and are ready for–before committing to tools and methods.
Increases survey participation with questions that are clear, simple, and appealing.
Simplify data collection because the survey is online.
Engage participants with instant feedback on results.
Enhance "buy-in" for any project.
Use reliable comparisons to gauge results and satisfy funders.
Identify next steps based on solid evidence and expert observations.
Maintain momentum with follow-up discussions online.
2. Independent Industry Analysis.
Impartial product comparisons simplify your decisions. Don't rely on what vendors say. Ask the independent experts at FutureU™ to give you the straight scoop about any aspect of this rapidly changing industry.
Let us do the work of keeping up with industry developments
Be assured of a vendor-neutral perspective and appropriate recommendations
Benefit from our 25+ years of experience with technology
Relax, knowing that mature professionals are working for you
Shorten (and yet improve) the search for solutions
How We've Helped Others 
---
FutureU's Comparative Features Analysis 2000, a study of leading course management software systems, has helped hundreds of decision-makers choose the best tools for their institutions' distance learning programs.
---
NASA's Astrobiology Institute was able to assess the communication practices among its 700+ widely dispersed researchers; identify their concerns, preferences, and needs for improvement; and develop a strategy for introducing new tools and methods to enhance communication and collaboration.
---
A major airline industry company turned to us to poll company vice presidents of engineering, and the vice presidents of marketing at several dozen airline industry competitors.
---
The former Pacific Bell was able to evaluate the impact of deregulation on small business customers' perception of the company as a small business advocate with our help.
---
Universidad Interamericana de Puerto Rico engaged FutureU™ to assess the Technology Needs and Readiness for Online Teaching among 100+ faculty and administrative staff. The university used the results of FutureU's online survey to substantiate its application for a major federal Title V grant, which was awarded.
---
California Pacific Medical Center in San Francisco was able to begin improving internal communication among 5,000 physicians, researchers, and employees following a major merger involving multiple hospital campuses, by first engaging FutureU's co-founder Gail Terry Grimes to assess existing methods and attitudes and make non-proprietary recommendations for change.
---
Missouri State University was better able to plan its new online program for pre-service teacher training because FutureU™ had first assessed the faculty's technical skills and attitude. The findings from the pre and post-training components of this assessment were also used as part of the annual progress report to the Department of Education PT3 program which paid for the assessment and the faculty development program that FutureU™ delivered.
---
King Abdul Aziz University in Jeddah, Saudi Arabia was able to select the best candidates from among their faculty for an exclusive training program in online course development and delivery by providing prospective candidates access through the University website to FutureU's Attitudinal and Technological Readiness Assessment. FutureU™ then delivered a 6-week program, half online and half face-to-face to the finalists from this selection process.
---
The Manutan Group, a European conglomerate of industrial equipment companies, improved the outcome and impact of its senior management retreat with online surveys and discussions provided by FutureU™ before and after the meeting. The experience showed the executives how online surveys could help address communications issues among managers separated by great distance.
---
The FutureU™ Research Team
Every member of the FutureU™ research team has the distinction of expertise in both virtual communications AND applied research. This doesn't mean that some have led virtual groups while others have conducted research. It means that every FutureU™ research specialist has been developing, implementing, and analyzing surveys for at least five years (in most cases 25 years) and has also facilitated online groups. This unique combination of skills gives the FutureU™ team a special capability for understanding and addressing your needs.
Can you move forward without research? Sure. But be prepared for more resistance, more troubleshooting, and more costly changes later on.
Could you do the research yourself? Possibly. But you could churn your own butter too. At FutureU™, it's our job to make your job easier.
About FutureU™
FutureU™ is your independent source of support and services
for online learning and virtual communication.
Proven solutions, fully customizable.
---
FutureU™ publishes Web books, provides online and face-to-face learning experiences, consults with institutions, and studies the fields of online education and communications. Don't look to us for Java training; our niche is the "soft" subjects.
We operate as a virtual company made up of the principal founders and associated independent contractors. We develop our products and deliver our services in teams, working at a distance. Each team includes a subject matter expert, content producer, and writer/editor. Our sales people also function virtually.
To learn more about FutureU™, visit our About page or contact us directly.