Virtual Events Production & Facilitation
Conferences — Summits — Large Group Meetings
The only thing worse than a badly run live event is a badly run online event.
We've been producing and facilitating virtual events since the 1980s (Yes, that long.). Lots of them. And, we've been pioneers in the use of video and web conferencing, discussion forums, instant messaging, and chat. Clients have called on us to help them facilitate webinars with as many as 1,000 attendees in six time zones. Even Twitter has serious potential beyond organizing the overthrow of governments—if you know how to use it in a professional way.
Contact us to talk about your upcoming events. Even when they're not online, they can benefit from including online access, promotion, registration, and more.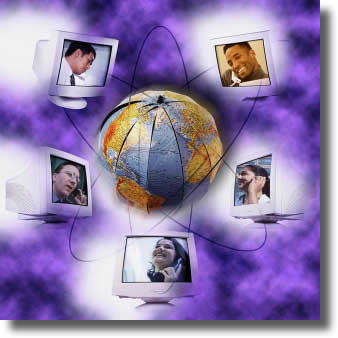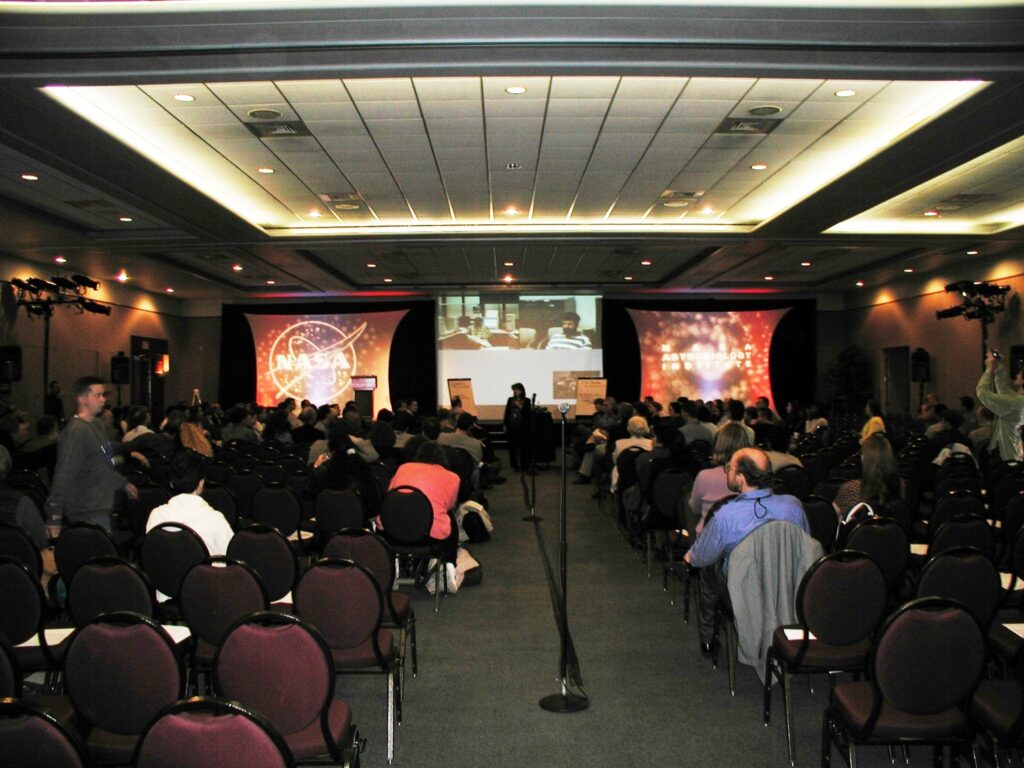 Online Conferences and Events
Using our expertise in virtual teaming, project support websites, and communication and learning online, we can help you design, build and deliver any online conference or event, large or small. We have been recruited to plan, create and manage a variety of technology-mediated large group gatherings.
FutureU™ was one of the first groups anywhere to identify and teach the skills of effective online meetings or events. Clients as varied as the American Hospital Association, Consortium for Worker Education, and the NASA Astrobiology Institute tell us we've brought significant improvements to the quality of their virtual teams, web meetings and other online events. We have served clients from from California to Missouri, from British Columbia to Puerto Rico, from Dominican University of California to King Abdul Aziz University in Saudi Arabia
Ultimately, holding events online can save time and money while improving outcomes and morale.
For more information about Virtual Event Production, contact us directly.
Real-Time, Web-Based Meetings
Using the Internet to Communicate and Collaborate
Learn how to create a secure space for:
Sharing ideas
Solving problems
Facilitating interaction among multiple organizational functions
Keeping everyone in the team informed
Managing online projects
Receive guidelines for communicating with:
Email and voice mail
IM, chat, Twitter
Conference calls or group VoIP
Video or Web conferences
WORKSHOP: Real-Time Web-Based Meetings
Training in the use of "online meeting" software for staying in touch and meeting and working together, no matter where you are. Covers the use of chat, web conferencing, and application sharing, in any size meeting or event from small workgroups to large audience presentations. Applicable for users of any commercial application such as Adobe Connect, GoToMeeting, Skype, WebEx, Zoom, or just about any other web conferencing platform. 
Price: Based on product choice, scope of use, number of functions/features, etc.

(Two-week online module or two-day, face-to-face workshop.)
For more information, contact us directly.
Custom designed 10-page web site, hosted by FutureU or on your own server.
— Password protected.
— Linked to your Web site.
— Supplemented with resources about making the most of virtual events for both presenters and attendees.
(Click on image to see larger screen capture.)
Structure: An event support website is commonly made up of four types of information.
For more information, contact us directly.
Design and Format – Follows the organizational form of the project, such as project management, meetings, conferences, or other events.
Topic(s) – focus or theme of the project or event; what it is about.
Process(es) – such as promotion, registration, follow-up, polls and surveys, reminders and reinforcers, and peer-based or facilitated discussions.
Tool(s) – Hardware and/or software that creates the online environment in which people use the information and processes to cover the topic(s) or explore the theme(s).
Content: Project support websites typically contain several types of pages.
Event Topic – context, purpose, and themes.
Outcomes – specific objectives and participant pre-event polls or surveys.
Program Map – table of contents, program description or course syllabus, logistics, locale information, etc. (see illustration)
Discussion – access to collaborative discussion before and after the event.
Surveys and Polls – of opinions, needs, capacities of participants, or hoped for outcomes
Participants List – contact info and hot email links to participants.
Resources – answers to FAQs, trends, best practices, event materials, etc.
Post-Event Reports – summaries, images, etc.
Research – recent and important findings.
Product Reviews – of technology and other tools related to the event topic.
Expert Opinions – articles, commentary, and trend analysis on event topics by experts.
Advice – to guide participants in mastering the topic or completing a project.
Base Price: $4,000 (Additional pages, $400 each)

Modify template for each additional project:
—  $200/hour (estimate 2-6 hours)

To manage the Web site.
— Base-Price: $650/month per site
(Most sites need managing only for the duration of the project. After that, they are archived for later reference.)

To train your personnel to manage.
— Base-Price: $4,800 (Up to 3 individuals.)

For more information, contact us directly.
Choosing Virtual Event Software
Dozens of players are currently struggling to grab market share in the dynamic, rapidly evolving world of virtual event software (VES) For years we have been helping organizations not only control costs but actually improve communication and training by adding a virtual component to their interactions.
However, the choices of software for this purpose are so unproven, so varied in their design and pricing structure, and so frequently updated that even experienced technology decision makers hesitate to move forward. We help them clarify what they really need, navigate the many choices, minimize resistance and instill best practices among the people who will be using the software. In short, we help them make the most of what is often a major investment.
Price: $200.00 per hour or $1,500 per day per consultant.
Plus travel and expenses. — Project-based budget estimates also available.

For more information, contact us directly.