For Collaboration, Communication, & Learning
It's not the technology. It's what you do with it!
Virtual teamwork and online teaching are true crafts. Every great craftsperson needs a good toolkit.
     After many years of researching the best-of-the-best communications and learning technologies, we have created a recommended toolkit for getting these jobs done and doing them right.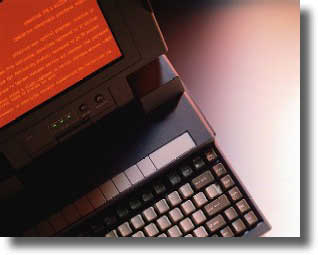 What should such a kit include?
Further down the page, you will find brief descriptions of several specific brands of tools. But before you jump there, check out our thoughts about what ought to be in such a toolkit, regardless of brand. These generic categories will make your life easier, whether building and teaching an online course or planning, hosting, and facilitating online meetings and events.
We continuously monitor the evolution and development of technology solutions for community building, teamwork, meetings, and learning, looking for the best of breed among all the products on the market. It's a rare day when we endorse any product. To date, only a handful have made the cut. Each one has features that set it apart. We use these products and support them willingly with our approach to making IT investments payoff.
The products described on this page are the ones we recommend to our clients. We have developed specially focused training programs for the handful we feel strongest about. You can identify these by looking for this icon:

First, we have organized our generic recommendations into two categories: content creation and content delivery. Then we have provided an annotated list of specific brand products below that.
In summary, our recommended basic kit for creating learning content for the Internet includes these generic tools (click on the tool name to learn more about the tool):
Content Creation: Authoring and Editing
Start with a basic text editor that will allow you two or three different ways to view a web page:

view and edit source code
preview in browser
WYSIWYG edit

Being able to view the source code and make changes gives you the most control over the final look and function of your pages.

The preview allows you to see what it would look like in a browser.

WYSIWYG (What You See Is What You Get) is like preview except that it also allows you to make edit changes. (We use Notepad++ as our in-house standard.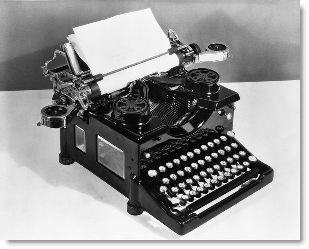 A library of clip art and photographs for creating high quality visuals for use in Web pages or PowerPoint presentations. There are numerous sources of clip art. (iStockphoto is a popular one, for which you can often find discounts or free sample coupons. If you pick up a copy of SmartDraw, it has one of the biggest clip art libraries built in.)
A web-page capture tool with a way to capture images, text, and mouse movements from a computer screen and to add annotations, hot spots and voice-over narration. (See  SnagIt below).
—  SLIDE PRESENTATION RECORDER
A PowerPoint recording tool to capture live presentations for later, on-demand playback that integrates the slides with narration and a picture-in-picture video of the instructor. (Apple's iMovie is arguably the most consumer friendly. Windows MovieMaker is also good. Each of them is frequently bundled with new PCs. You can find an older, free, open-source tool called CamStudio online, though it is no longer in development. Adobe Premier is popular, but complicated and expensive. We recommend the very capable and reasonably priced  Camtasia Suite from Techsmith.
A web page building tool that is easy to learn, easy to use and doesn't require you to learn a programming language. Then you can assemble web pages from existing text, images and other media files. Your resultant web pages should be standards based so that they easily integrate with any standards compliant course-management or learning-management software. (See  LessonBuilder and ReadyGo Web Course Builder below).
A web-based document authoring tool that makes it easy to jointly author and annotate documents. (The standard for collaborative authoring is Adobe PDF. See below. But Google Docs is rapidly becoming a useful tool for this and it's free.).
Another need is for a document format that is easily to distribute online, that minimizes compatibility issues, and that is nearly universal in it's ability to be downloaded and read on any digital device. Adobe's PDF format has become the defacto standard for this. It can be used for any kind of word and image text such as tool tips, checklists, white papers, reports, or ebooks, to name a few formats. 
One or more brainstorming/concept mapping tools. (See FreeMind, which is free, and Mind Manager below).
Audio editing software for creating soundtracks, voiceovers, and audio podcasts. (See Audacity below).
—  SPECIAL FUNCTION TOOLS
There are many other specialized tools that you might want, depending upon your circumstances, such as a file compression utility (think 7Zip or WinZip for windows, MacZip or Zipit for Macs) or file transfer software (FTP. Think FileZilla for Windows or Fetch for Macs).
—  LEARNING MANAGEMENT SOFTWARE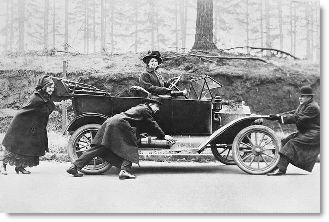 —  WEB CONFERENCING SOFTWARE
A real-time, virtual classroom for "same time, any place" meetings. (See Special Focused Trainings and  visit Zoom Meetings and Zoom Webinars).
Desktop video conferencing that is very basic and cheap and easy to learn and use.
As we said above, it's a rare day when FutureU™ endorses any product. To date, only the few described below have made the cut. Each one has features that set it apart. Each one gets our vote for being easy to learn and easy to use or a best-buy value. You may not know them all by name. Not yet. But, you can be sure that if a product appears on this list, it deserves a place in your future.
By itself, of course, even the best technology won't guarantee success with distance education or virtual communication. Other essential ingredients are:
A current understanding of the technology marketplace
Careful planning
Accurate needs and readiness assessments
Participant buy-in
Training in technology skills and best practices
Superior content
Skilled facilitation
Professional evaluation
This is a fast-changing market. To avoid costly wrong turns, organizations as diverse as the NASA Astrobiology Institute and the California Virtual Campus have turned to FutureU™ for help in identifying the right solutions for their needs.
In addition to our recommended tool kit of best-of-breed technology, FutureU™ delivers value-added services that address these markers of success. Our analysts, consultants, instructional designers, researchers and trainers are all seasoned professionals with national and international reputations. FutureU is here to help you identify and choose the most appropriate technology for your needs and to bring maximum value to that investment.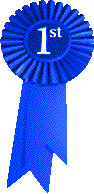 FutureU's "Blue Ribbon" Recommendations
These are the tools we use in almost every training, communications, or research project we take on. Each is a leader in its niche, enjoying popularity and having received many awards.
 SmartDraw
Image library & drawing tool for charts, graphs, images, and PowerPoint.

Download Free Trial.
Cut and Paste from any "office suite" application and generate course pages with built in navigation. Add learning activities or media clips. Integrates easily with Angel, Blackboard, Desire2Learn, Moodle, WebCT, or any other SCORM-compliant virtual learning environment.
.
ReadyGo Web Course Builder
Easy to learn, easy to use, template-driven course content authoring tool. Integrates with most learning management systems including Avilar, Claroline, Click2Learn, Docent, GeoMetrix, Hospital U, ILIAS, KMS-inc, Knowledge Planet, LearnFrame, MaxIT, MeridianKSI, Moodle, OnTrack, Oracle, Pathlore, PeopleSoft, Plateau, Questionmark, Saba, Sun, Track-ED by MRT Multimedia, Test Track, THINQ, and Ynot Learn
Easily turn your live PowerPoint presentation into a Flash movie complete with audio narration and "talking-head" video window.

Download Free Trial.
Arguably the best blogging software available. 
There are plugins for moving a site at WordPress.Com to your own ISP-hosted WordPress site, should you want to do that later.
If you want full control over your WordPress installation, several ISPs offer hosting.
SiteGround.com is inexpensive and offers relatively quick email-based support. They will also install WordPress for you.
If you've already got a blog and find that you like WordPress, there are utilities to import files from Movable Type, Textpattern, Greymatter, Blogger, and B2.
EduBlogs.Org hosts WordPress sites for education. They also offers free hosting.
This is the free, open-source wiki platform that WikiPedia and a many other popular wikis run on, including:
W3.org
Wikihow.com
Wikimedia.org
Wiktionary.org
penstreetmap.org
Moodle.org
Kernel.org
Fandom.com
Altervista.org
Random selection of sites using MediaWiki
Hosting is offered by several ISPs.
SiteGround.com is inexpensive and offers relatively quick email-based support. They will also install MediaWiki for you.
Provides online course space with many learning tools and activity builders. Arguably the best course management software available. At the time of this writing (2023) there are more than 154,000 registered Moodle sites hosting nearly 45 million courses and more than 374 million users. (See https://stats.moodle.org/ for current information).
Widely distributed as part of the Fantastico collection of self-installable software in the C-Panel website management tool. Ask your ISP if they include Moodle in the free apps you can install. If they do, you can very cheaply set up your own Moodle version (no support from most ISPs though…so you also have to join the very active Moodle community at https://moodle.com/community/.)
We have used SiteGround.com and like it for its relatively quick email-based support and the fact that they will install Moodle for free and give you basic Moodle support for an additional fee. Siteground is not a "certified" Moodle partner but if you're not trying to go beyond the basic Moodle feature set, there isn't really much that needs supporting.
If you need certified commercial support, Moodle also has many official partners around the world who charge a fee to install, support or customize the software.
Visit Moodle.com for more information.
Note: Sometimes, for unfathomable reasons, all of the Moodle links on this page will appear crossed out. Usually, that means the link doesn't work. However, that's not the case. So go ahead and click on any Moodle link and you'll arrive at the correct page on the Moodle site. 
FutureU does NOT have affiliate relationships with any of the vendors listed on this page.